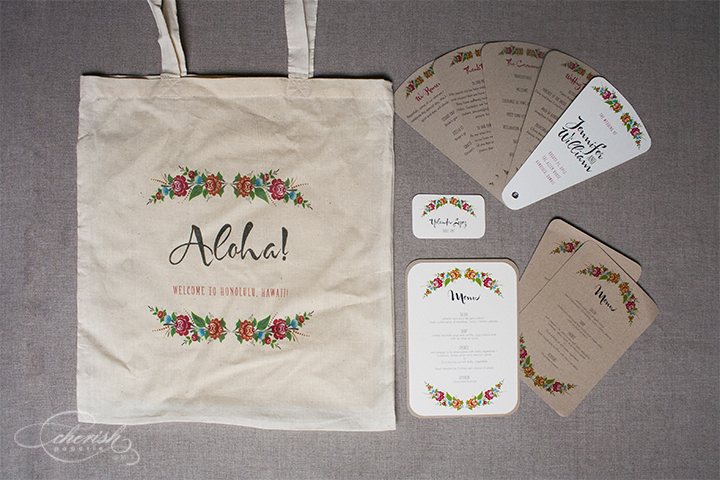 Now Offering Welcome Tote Bags for Weddings!!
These Custom Welcome Tote Bags are perfect if you are having out out of town guests at your wedding. They are also fabulous for destination weddings since most people are famished when they reach the hotel after travel. It's a spectacular way to greet your loved ones and thank them for sharing this special day with you.
If your are having a hard time deciding what to put in your Wedding Welcome Tote Bag, we have a few great ideas below to fill them up!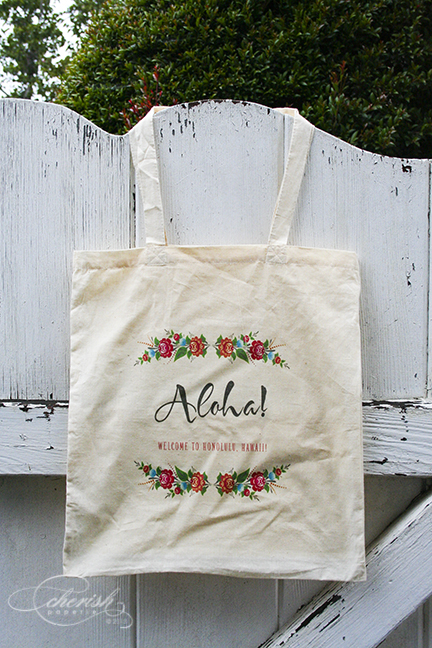 What To Put In Your Welcome Tote Bags
Start with a bottle of water and some goodies or treats for your guests to munch on. Everyone will not only love the thought put into your bag, they'll also be very thankful when they're hungry or thirsty and don't want to jump into the mini bar. In addition to the food and water, we like to include an emergency kit that includes such necessities as Aspirin, Mouthwash, and a nail file. You never know what you might need after a great night out!
It helps to include products that are signature to your home town or the place you are getting married For example, in California we often include a small box of See's candy, some yummy trail mix or a granola bar, and some fresh fruit. Flip flops and a towel might also be a great idea.
To add something even more special (and free!) you can include menus of some of your favorite local restaurants. For something DIY you can customize a personal "Do Not Disturb… recovering from Jennifer & William's Wedding" sign for guests to use after their amazing night at your wedding! You can easily find these templates online or at your local craft store. Or we can print them up for you with the totes to match!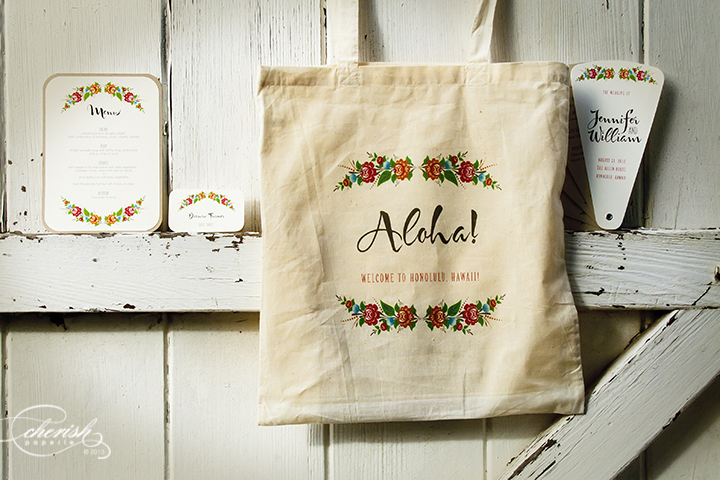 What are you including in your welcome tote?