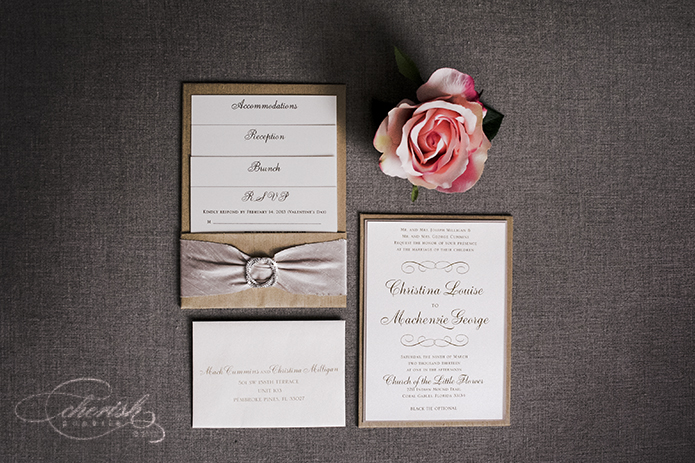 Couture Wedding Invitation Embellishments
Looking for a way to make your invitations stationery pop? Define your event with a custom invitation crafted in Dupioni silk elegance and luxurious accessories such as opulent brooches, velvet flowers, satin ribbons, and other sparkling couture wedding invitation embellishments.
Then, deliver these beautiful wedding keepsakes in an embroidered silk pouch or luxuriously padded, gate-fold box. Each pouch and box is handmade to order.
Often described as "over the top" these fabulous invitations are favored among celebrity brides. You can now order these couture wedding invitations through Cherish Paperie.
Our Couture Invitation Collection features the best in luxury accents for your wedding or event stationery. The invitations in our couture collection generally range from $25.00 – $80.00+ each, not including postage.