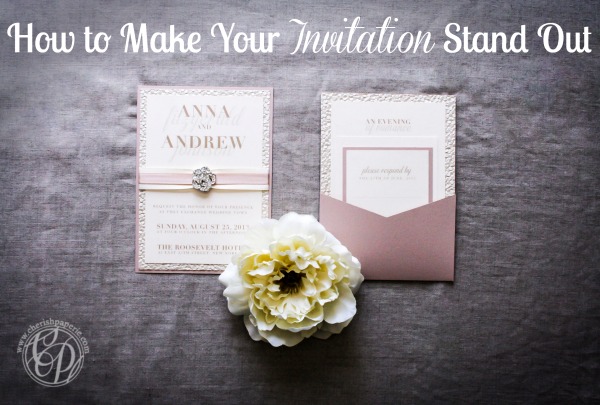 You wouldn't want your invitation to be lost in the junk mail, would you? Or tossed aside and not looked at? Well we decided to share a few ways on how to make your invitations stand out!
With these simple tips everyone will want to come to your event and it'll be memorable from the time they receive their invite.
How to Make Your Invitation Stand Out

1. Find the Right Fonts
Font is everything. And if you use the wrong one (times new-roman or arial anyone?) your invite won't catch any eyes.
Try and use a few different fonts, but limit yourself to 2-4 and don't go too crazy. We love to use fonts that express what the event will be. If it's a classic, elegant event, use a font that matches the tone of the party. Or if it's a fun, funky party, go for more unique fonts that stand out.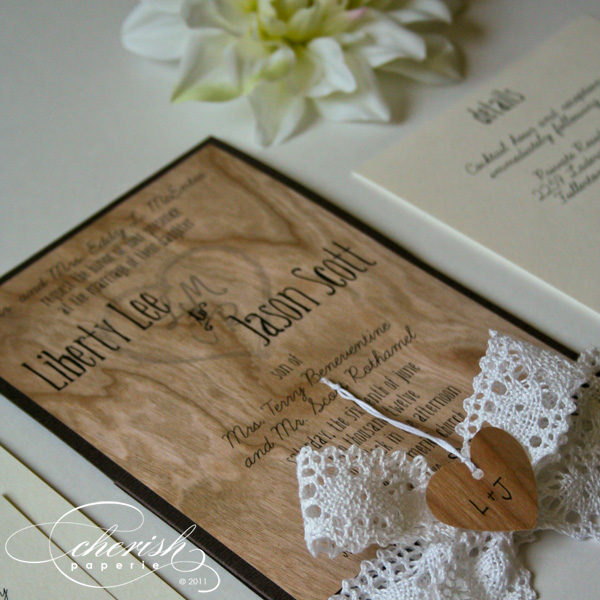 2. Choose a Stock
From color to texture to size, the stock you use to print your invitations on will be the main thing your guests are holding.
Your invitation can be printed on silk, wood, paper, vellum, plastic. If you choose cardstock you don't have to stick with the standard cardstock. It can be smooth, or all sorts of different textures or patterns. You can also choose different colors. Have fun with texture and try to mix things up.
3. Think Outside the Box
Think outside the box… or the rectangle for that matter. Consider using a different shape for your invitations. Or go for a whole different look all together.
Having a destination wedding? Consider creating a passport invitation. Love photography? Consider a series of photos in a book instead of one piece of paper. There are many ways to make your invitations fit your personality.

4. Add Some Glitz and Glamour
Embellish your invitations with ribbon, buckles, rhinestones, and more. Make a statement and create beautiful stationery that matches you and your fiance's personalities.
Consider delivering deliver these beautiful wedding keepsakes in an embroidered silk pouch or cushioned, gate-fold box. Check out our couture line for more options.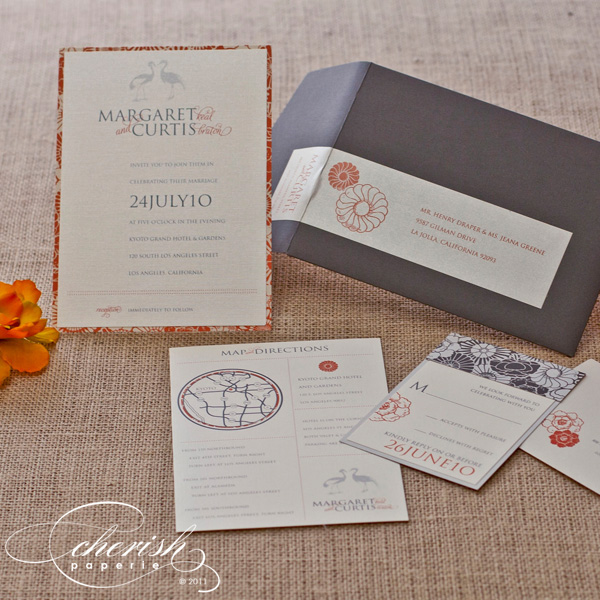 5. Color, Color, Color
What better way to make a statement than with color! By simply including your wedding colors in your invitations you can make your wedding stationery pop.
Whether you subtly use color as the backdrop for your invitations in a pattern or as the main selection for your invitation, have fun with it! Tie together alternate colors in other ways. Different color envelope, different color font.
What unique ideas do you love to see on invitations?