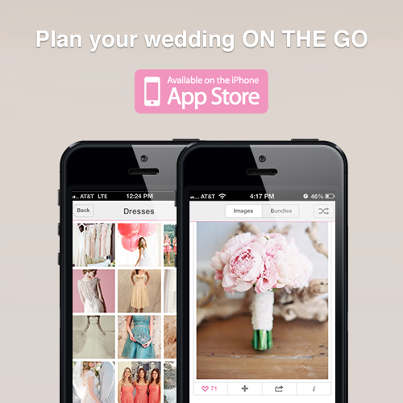 We're super excited to share the launch of Loverly's new app for iPhone and iPad with you! You know that we're huge fans of the site and use it all the time to gather inspiration for our customers so it's going to be awesome to have it right there on our phones.
It's now available in the iTunes app store (and even featured as "New and Noteworthy" on the homepage!) and we'd love if you would download it and help to spread the word.
Click here to download it (for free!)
Share with your brides, engaged friends, or use for your own non-wedding planning/guilty pleasure browsing (like us)!