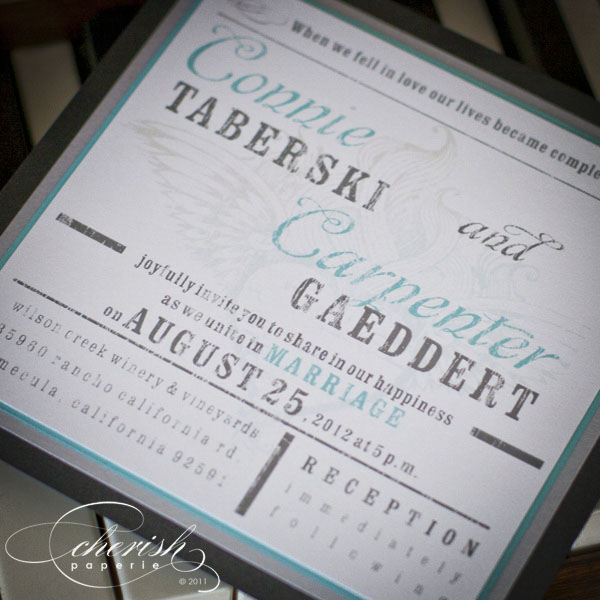 An invitation can say a lot about a couple's personality. It also sets the tone for the wedding festivities. So when choosing a design for your invitations make sure that your personality shows through! Don't be afraid to make crazy requests and find a design you love.
These rock and roll invitations scream fun! But they are also gorgeous. The teal and grey work beautifully together and the artwork behind the font is not distracting. It compliments the look of the invitation.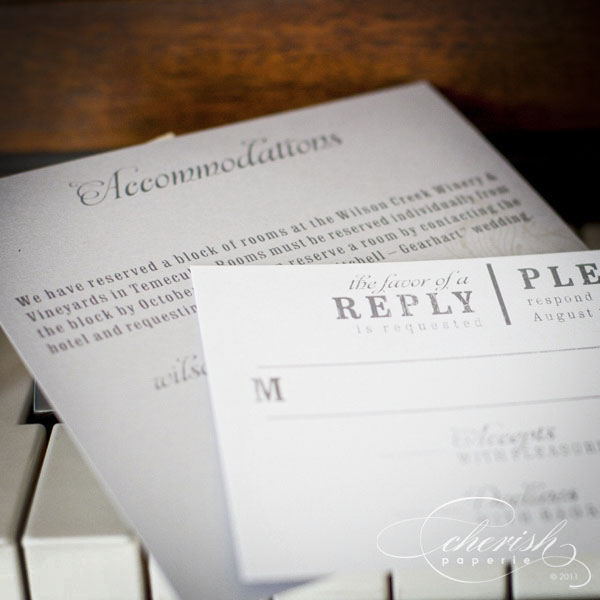 By playing with fonts and colors you can create an invitation that sticks out in your guests minds. They will remember the details and be excited to find out what else you have in store for them!
Your stationery designer loves creating and is inspired by many images they see. If you have a Pinterest, Loverly or Bridal Style board, start pinning what inspires you. And send that information along to your designer so that they can take your ideas and create something that you love. When we have a client that shares their ideas with us, no matter how outlandish they might sound, it's much easier to create stationery that the client loves.