We have a lot of brides tell us after they've ordered their invitations and wedding stationery and assembled them themselves that they would have much rather paid a little extra to have us assemble their stationery for them.
Not only was it time consuming, but many enlisted the help of family and friends who didn't quite have the same vision of perfection like our brides.
With this information we thought we'd compile a list of what we thought were great for what to DIY for weddings and what we should leave to the professionals!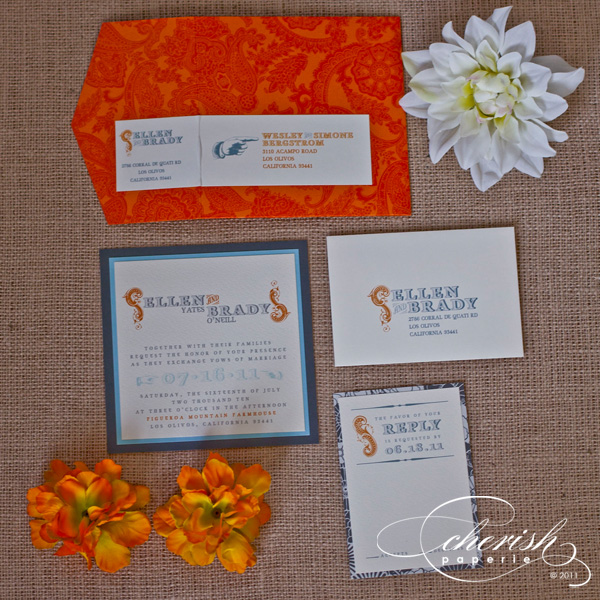 What To DIY For Weddings – And What Not To
What to DIY – Wedding Planning/Coordination

What NOT to DIY – Day of Wedding Coordination
Why?
Planning your big day can be a huge task but if you don't have the budget for a wedding planner I highly suggest investing in a day-of planner. This will not only save you and your family unnecessary stress, it'll also cost you a fraction of what a full wedding planner costs.
Plus what bride doesn't want full control of all of the details up until the last minute. Then you can give complete control to your day-of planner so you can relish in the fabulousness that is your day!
What to DIY – Cake Topper

What NOT to DIY – Cake
Why?
While you might be the best baker in your family or circle of friends, baking your own cake is a huge undertaking. Stick to the simpler construction of some cute DIY cake toppers! You can keep the personalized touch and tie the cake in to the theme of your wedding.
Better yet, opt for cupcakes if you're looking to cut corners on the budget!
What to DIY – Cupcake Stand(s)

What NOT to DIY – Cupcakes
Why?
Just like the cake, please know that having you or a family member/friend baking the day before or days before the big day will not save anyone time or money and will lead to more frustration!
Show your creative flair by creating a one of a kind cupcake stand to wow the guests and make your cupcakes shine.
What to DIY – Seating Charts and Guest Books

What NOT to DIY – Invitations and Wedding Stationery
Why?
Printing, assembling, and addressing invitations and creating your own wedding stationery can sometimes end up costing you more than you expected. Specialty cardstock can be pricey as can envelopes and if you don't have the right printer or cutting tools you can be left with a pile of smudged, misshapen paper.
By investing in a stationery designer and printer and having everything assembled you can reduce the stress and enjoy gorgeous invitations for everyone to cherish.
Still want to DIY some stationery? Put your time and effort into an awesome seating chart! There are so many amazing ideas out there and you're sure to have more time creating a great work of art if you don't have to take care of all of the stationery.
And there are so many wonderful alternatives for guest books out there. Most are easily re-created by a DIY bride to fit their wedding.
What to DIY – Dance Lessons

What NOT to DIY – DJ & Emcee
While I cherished my dance lessons with my husband, there are so many other ways to learn out there that'll save you a bit of money. YouTube video tutorials, friends, and family can help you out with that first dance.
But one thing I couldn't skimp on or turn to an iPod or laptop for would be a DJ. Not only can the emcee make or break your wedding reception, a live person is really needed to feel the crowd and get your guests moving!
What did you DIY for your wedding?